The Road to DOT Compliance Help
Starts with Us
Call Us Today!
1-847-836-6063
DOT Compliance starts with DOT Compliance Help, Inc.
About Us
At DOT Compliance Help, our mission is to assist our clients in establishing proper safety management controls. Controls, in turn, minimize accidents, injuries, and fatalities. We work with you toward create safer roadways for the public, and increased profitability for your company.
If you take a DOT training, or get a DOT Mock Audit from us, you not only find out what is wrong. But get help fixing it before the DOT comes.
We frequently audit driver qualification files, driver's logs, daily business practices, DVIRs and CMV maintenance files, DOT drug and alcohol programs, and more. Services like DOT Training in-person, webinars, and custom training. DCH encourages real-world solutions to big-picture problems.
Every transportation business needs to know: what does the DOT expect of you? What are the industry standards? And, what are the best practices in DOT Compliance? Whether your transportation company is large or small, buses or trucks, grain, household goods, oil, you name it. If you are DOT-regulated, we can help.
We strive to help business owners develop a solid foundation and business strategy so they can be successful while maintaining DOT compliance.
We work to improve business practices, safety management, and your understanding of the DOT regulations and how they affect you.
Hard work, skill, expertise, and more – you get all that through DCH, Inc.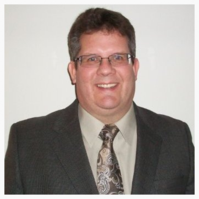 Meet Our Founder
Mike England, President
DOT Compliance Help, Inc.
Mike England has spent more than twenty-five years in the transportation industry. He was first in a management role with a small transportation company. Then, through numerous safety and general management roles with both large and small DOT –regulated entities. His experience includes trucking companies and private fleets.
He is a graduate of the US Army Safety Management School in Ft. Rucker, Alabama. He also completed the US Department of Transportation's FMCSA Safety Auditor Course.
He spent 2005 and 2006 performing audits for the US Department of Transportation. Then he decided in 2007 to form the private consulting firm DOT Compliance Help Inc.
In addition to developing and presenting DOT Compliance Help's DOT Compliance Training seminars and conferences, Mike and his firm also provides more. DOT compliance assessments and custom DOT Compliance onsite DOT training sessions for clients across the country.
Located outside of Chicago, DOT Compliance Help's mission is to help carriers prevent accidents, injuries, and fatalities. For DOT Compliance, the ultimate goals are safer roadways for the public and increased profits for our clients.
Mike England's memberships include the Commercial Vehicle Safety Alliance, the North American Transportation Management Institute, and the Illinois Trucking Association.
Dec 13, 2021
Highly recommend this company for any DOT needs. Addressed my issues in a timely manner and went above and beyond my expectations. I will use this company again for future endeavors regarding my trucking business and give a 5star rating!!! Thank you, Jordan
Aug 25, 2020
Compliance Manager
Seminar Location (not required):
Webinar
Good content! Enjoyed the webinar and forwarded the information along to other companies such as Halliburton, TNT Crane, and Schlumberger, they all responded positively. Thank you again for the valuable information.
jerseycityfenceinstallation
Oct 8, 2019
jerseycityfenceinstallation
Seminar Location (not required):
jerseycityfenceinstallation
This is just the information I am finding everywhere. Thanks for your blog, I just subscribe your blog. This is a nice blog..
Oct 8, 2019
What an exceptional webinar. Mike's knowledge is outstanding and I don't know of many people that could keep my attention for a half hour webinar no less two plus hours. Great Job!! I look forward to taking some more from you!!
Oct 8, 2019
this was full of great information, a little fast but great,