The Road to DOT Compliance Help
Starts with Us
Call Us Today!
1-847-836-6063
DOT COMPLIANCE MOCK AUDIT INFORMATION
The Road to DOT Compliance starts
with a DOT MOCK AUDIT
DOT Mock Audits and Onsite Compliance Assistance Visits
As many business managers have learned, DOT regulations are not just for trucking companies. If you are in ANY type business, including but not limited to construction, asphalt, manufacturing, importing, distribution, etc., and you need a 10,000-lb-plus truck for any business chores, chances are the DOT regulations apply to you.
The DOT made some adjustments in their fine amounts in 2016. Some of the changes were not extreme, some of them were intriguing. These changes do not even show up on the DOT Website as a news release. But sometimes, it is useful to review what some of the DOT's potential fines are as a reality check. When was the last time you had a pair of new eyes look at your DOT Compliance program?
If you have not had a DOT Mock Audit, or a compliance assistance visit, you might not know what you don't know. As a result, you could be making mistakes you don't fully realize you are making. You can't fix anything until you understand it.
So give us a call and schedule your DOT Mock Audit, or a DOT compliance assistance visit soon. When you know what you need to do, it won't be hard to make it happen.
Our DOT Onsite Compliance Assistance Visits include:
· Review SMS scores
· Review MCS-150
· Review Sample of Driver Files
· Review Sample of Maintenance Files
· Review Accident Register\Files
· Review Drug\Alcohol Testing System
· Review insurance\administrative paperwork
· Custom coaching as issues are uncovered
· Recommendations made for moving forward
· Custom 'Roadmap to Compliance' Report (post-audit)
In addition to any DOT training you request, or specific questions or needs you may have can be covered as well. Many visits include custom driver applications, custom drug & alcohol policies, custom distracted driving policies, and additional DOT training opportunities for managers, drivers, supervisors, and safety personnel alike.
Our senior safety consultant, Mike England has experienced 'both sides of the road'; not only does he have over 25 years of transportation safety management experience, but he is also a trained DOT Safety Investigator. During a DOT Mock Audit from DOT Compliance Help, Inc., you can find out what is wrong and get help fixing it before the DOT comes. Even if your DOT scores are not at an alert level, your road to DOT Compliance can start with a Mock Audit. You know what they say about 'an ounce of prevention…' Mike skillfully audits driver qualification files, hours of service paperwork, driver logs, insurance papers, your daily business practices, vehicle maintenance files, DOT drug and alcohol programs, all while working with your team to ensure they understand how to move forward after the DOT Mock Audit. You also receive an action report after the DOT Mock Audit is complete. We call it your 'Roadmap to Compliance'. Like any good roadmap, this report prioritizes your areas of improvement for you and gives you 'route suggestions' to get going in an organized, efficient plan. The 'Roadmap to Compliance' report takes hard work, skill, expertise, and more to create – and you get all that through DOT Compliance Help, Inc.
A Few Kind Words from our clients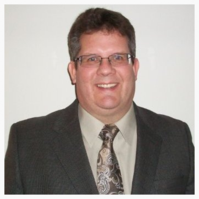 Meet Your DOT Consultant
Mike England, President
DOT Compliance Help, Inc.
Mike England has spent more than twenty-five years in the transportation industry, first in a management role with a small transportation company, then progressing through numerous safety and general management roles with both large and small DOT-regulated entities including trucking companies and private fleets.
He is a graduate of the US Army Safety Management School in Ft. Rucker, Alabama as well as the US Department of Transportation's FMCSA Safety Auditor Course. He spent 2005 and 2006 performing audits for the US Department of Transportation and decided in 2007 to form the private consulting firm DOT Compliance Help, Inc.
His memberships include the Commercial Vehicle Safety Alliance, the North American Transportation Management Institute, and the Illinois Trucking Association.