The Road to DOT Compliance Help
Starts with Us
Call Us Today!
1-847-836-6063
DOT Webinar Training
DOT Compliance is easier than you think with DOT Webinar Training.
BUNDLE DEALS
$225-$999 per person
Driver Training : What's Needed Now & What's Changing
$99 per person
DOT Overview & Intro
$199 per person
Critical & Acute Violations
$99 per person
Policy Check : Is Your Drug & Alcohol Policy Compliant?
$99 per person
Accident Countermeasures
$99 per person
Hours of Service Compliance
$99 per person
Roadside Inspection Management
$99 per person
Supervisor Drug & Alcohol
$99 per person
Manage Driver Qualification
$99 per person
Pass a Review: 16 bare Minimums
$99 per person
Manage Vehicle Maintenance
$99 per person
DOT Annual Inspections
$99 per person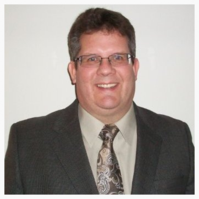 Meet Your Presenter:
Mike England has spent more than twenty-five years in the transportation industry, first in a management role with a small transportation company, then progressing through numerous safety and general management roles with both large and small DOT-regulated entities including trucking companies and private fleets.
He is a graduate of the US Army Safety Management School in Ft. Rucker, Alabama as well as the US Department of Transportation's FMCSA Safety Auditor Course. He spent 2005 and 2006 performing audits for the US Department of Transportation and decided in 2007 to form the private consulting firm DOT Compliance Help, Inc.
In addition to developing and presenting DCH's DOT compliance seminars and conferences, Mike and his firm also provide DOT compliance assessments and conduct custom onsite training sessions for clients across the country. With an office and staff located outside of Chicago, DCH's mission is to help carriers prevent accidents, injuries, and fatalities. The ultimate goals are safer roadways for the public and increased profits for their clients.
His memberships include the Commercial Vehicle Safety Alliance, the North American Transportation Management Institute, and the Illinois Trucking Association.
Dec 13, 2021
Highly recommend this company for any DOT needs. Addressed my issues in a timely manner and went above and beyond my expectations. I will use this company again for future endeavors regarding my trucking business and give a 5star rating!!! Thank you, Jordan
Aug 25, 2020
Compliance Manager
Seminar Location (not required):
Webinar
Good content! Enjoyed the webinar and forwarded the information along to other companies such as Halliburton, TNT Crane, and Schlumberger, they all responded positively. Thank you again for the valuable information.
jerseycityfenceinstallation
Oct 8, 2019
jerseycityfenceinstallation
Seminar Location (not required):
jerseycityfenceinstallation
This is just the information I am finding everywhere. Thanks for your blog, I just subscribe your blog. This is a nice blog..
Page 1 of 5:
«
‹
1
2
3
4
5
›
»
Live
DOT Webinar Training
on the most important facets of
DOT Compliance
:
Supervisor Drug & Alcohol Training
,
Roadside Inspection Survival
,
DOT Driver Qualification Management
,
Accident Countermeasures
and
Hours of Service with Drivers Logs
!
Join us to learn exactly what you should be doing, what paperwork is needed, and the best practices for doing it! Find a new way to hire the right DOT drivers and keep the best DOT files, discover the ins- and outs- of driver logs, e-logs, proper scheduling, exemptions, and more to avoid violations and DOT fines and get better DOT SMS scores and DOT roadside inspection results, what to do about DOT random drug testing, requirements for an DOT audit, and more.  Or, take Supervisor Drug & Alcohol Training to make sure you know how to make a reasonable suspicion determination, what to do with drug test or alcohol test results, and how to keep your DOT drug and alcohol program compliant! Figure out the latest industry standards for maintenance management, and get the best information on accident prevention, accident reporting, DOT audit survival, DOT interventions, DOT violations, DOT roadside inspections, and more.
What is a webinar?
"Short for Web-based seminar, a webinar is a presentation, lecture, workshop or seminar that is transmitted over the Web using video conferencing software. A key feature of a Webinar is its interactive elements: the ability to give, receive and discuss information in real-time.
Using Webinar software participants can share audio, documents and applications with webinar attendees. This is useful when the webinar host is conducting an lecture or information session. While the presenter is speaking they can share desktop applications and documents. There are many different types of webinar platforms readily available on the web.
Contrast with Webcast, in which the data transmission is one way and does not allow interaction between the presenter and the audience." – Definition from Webopedia.com
DOT Compliance Help uses DOT Webinar Training for the maximum benefit to safety managers – quick, easy training right from your desk, no need to travel or leave the office to get all the DOT Compliance information you need.