The Road to DOT Compliance Help
Starts with Us
Call Us Today!
1-847-836-6063
DOT Hours of Service Training
See Registration Form for Dates\Times
Fatigued Driving/ Hours of Service BASIC The number 1 rule for Hours of Service is to ensure your drivers are not fatigued. Be sure you oversee your scheduling function; you must not give a driver more work to do than can be legally done in a day.
Sometimes the persons making scheduling /dispatching decisions are not sufficiently familiar with the 4 cardinal rules of HOS compliance, which are as follows: The 11-hour rule; the 14-hour rule; the 60/70 – hour rule, and the document retention rule. These are explained fully, along with examples, discussion, exemptions, sample forms, and much more.
1. We will share with you a tried and proven way to manage driver logs and decrease violations in what can be the most frustrating BASIC.
2. We will teach you how to organize, audit, and perform QC checks on logs, as well as counsel and educate your drivers.
3. We will define a compliant driver log, show examples of log violations, and explain some tips and tricks for identifying violations when auditing.
4. We will answer the biggest questions in the industry regarding new electronic driver logging devices, the differences, pros, and cons for AOBRs, EOBRs, and other driver tracking software, and new regulations surrounding it.
5. We will discuss individual concerns and issues with attendees.
Knowledge gained from this session will assist you in developing and maintaining your company's drug and alcohol testing program, which is required for all companies with trucks greater than 26,000 GVWR (and certain HazMat, construction, maintenance, or repair vehicles). In addition to the required elements of the mandated Supervisor Drug & Alcohol training, we will address many lessons learned from safety managers, enforcement staff, and Drug & Alcohol treatment professionals.
DOT WEBINAR TRAINING FROM DOT COMPLIANCE HELP, INC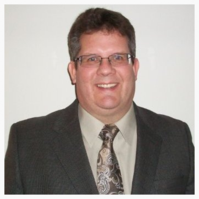 Meet Your Presenter:
Mike England has spent more than twenty-five years in the transportation industry, first in a management role with a small transportation company, then progressing through numerous safety and general management roles with both large and small DOT-regulated entities including trucking companies and private fleets.
He is a graduate of the US Army Safety Management School in Ft. Rucker, Alabama as well as the US Department of Transportation's FMCSA Safety Auditor Course. He spent 2005 and 2006 performing audits for the US Department of Transportation and decided in 2007 to form the private consulting firm DOT Compliance Help, Inc.
In addition to developing and presenting DCH's DOT compliance seminars and conferences, Mike and his firm also provide compliance assessments and conduct custom onsite training sessions for clients across the country. With an office and staff located outside of Chicago, DCH's mission is to help carriers prevent accidents, injuries, and fatalities. The ultimate goals are safer roadways for the public and increased profits for their clients.
His memberships include the Commercial Vehicle Safety Alliance, the North American Transportation Management Institute, and the Illinois Trucking Association.