The Road to DOT Compliance Help
Starts with Us
Call Us Today!
1-847-836-6063
Accident Countermeasures Webinar
See Registration Form for Dates\Times
What goes in an accident folder? What goes in an accident kit? Which first aid kit is used for CMVs? What must drivers do after a crash? How about management? What is the difference between a police accident investigation, a commercial vehicle or van insurance
company's accident investigation, and an accident investigation you should do? And what goes on in a safety committee meeting?
All this and more will be discussed during the ACCIDENT COUNTERMEASURES webinar. In order to determine root cause (we will define that) and to develop new or updated countermeasures, you must make careful consideration of the DOT regulations, your company policies, local laws and your SMS scores. It is our aim to teach you to be well-prepared to implement an accident countermeasure strategy at your company.
The accident counter-measures topic covers everything that is not part of other courses. The DOT says you need to have seven separate safety-management systems, such as the hours of service (HOS), driver qualification (DQ), drug and alcohol (D & A), maintenance, and unsafe driving BASICs, which are all about decreasing the frequency of crashes. Technically, they could be seen as subchapters of accident countermeasures.
But actual 'accident countermeasures' is "everything else" . . . some of the key topics are accident reporting, accident investigations, and root cause analysis. As well as compliant and regulated reporting of accidents to legal teams such as www.noll-law.com or others to ensure the legal side of the crash is dealt with correctly and legally.
Definitions are discussed, including the terms DOT-recordable crash, preventable vs. not-preventable and crash frequency.
One of the key strategies involved in accident countermeasures is to learn from your mistakes (and/or bad luck). This means taking a very deliberate approach to each DOT-recordable crash. It's too easy – and serves no good purpose – to fix blame.
You need to deliberately gather pertinent facts and analyze them carefully to determine the root cause; then develop and implement counter-measures.
Some crashes are not preventable on the part of the motor carrier; this is a very small percentage, but there is an important reason to identify these and carefully document the nature of the incident.
A safety manager must first understand the definition, and importance, of DOT-recordable, then preventability, then root cause, in that order. This is the order in which these important topics are presented and discussed.
During this DOT webinar, we talk about having a written accident countermeasures plan, accident investigation, accident reporting, post-accident testing, preventability determination, root cause, new countermeasures, and updating the countermeasures process. We may also touch on the legal practices that may happen in concert with trucking accidents-covering topics such as investigations, litigations, and the possible semi-truck settlement that may result from a legal case.
If you have any questions, please contact us at info@dotcompliancehelp.com or (847) 836-6063.
DOT WEBINAR TRAINING FROM DOT COMPLIANCE HELP, INC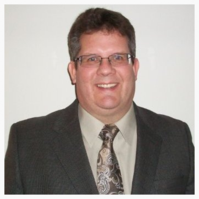 Meet Your Presenter:
Mike England has spent more than twenty-five years in the transportation industry, first in a management role with a small transportation company, then progressing through numerous safety and general management roles with both large and small DOT-regulated entities including trucking companies and private fleets.
He is a graduate of the US Army Safety Management School in Ft. Rucker, Alabama as well as the US Department of Transportation's FMCSA Safety Auditor Course. He spent 2005 and 2006 performing audits for the US Department of Transportation and decided in 2007 to form the private consulting firm DOT Compliance Help, Inc.
In addition to developing and presenting DCH's DOT compliance seminars and conferences, Mike and his firm also provide compliance assessments and conduct custom onsite training sessions for clients across the country. With an office and staff located outside of Chicago, DCH's mission is to help carriers prevent accidents, injuries, and fatalities. The ultimate goals are safer roadways for the public and increased profits for their clients.
His memberships include the Commercial Vehicle Safety Alliance, the North American Transportation Management Institute, and the Illinois Trucking Association.