The Road to DOT Compliance Help
Starts with Us
Call Us Today!
1-847-836-6063
DOT Driver Qualification Management
See Registration Form for Dates\Times
Driver Fitness BASIC/ Driver Qualification
The number 1 rule in Driver Fitness is to actually make sure the driver is QUALIFIED to operate a CMV. Then, do the paperwork (a DOT-compliant Driver Qualification file) to PROVE that they are qualified. The real purpose is to develop a DQ process to avoid hiring bad drivers who don't follow the rules. We cover the two main requirements that define a driver qualified to operate a commercial motor vehicle and how to ensure they are both managed. We also define and describe the steps you are required to take to ensure all drivers are fit and qualified, with industry standard practices, and the new rules governing this process. Instruction covers the driver application, all required information and documentation, all information that must be verified, optional and recommended steps, and what to do when something goes wrong.
The most important thing you can do, in order to ensure success in any endeavor, is to make the best choices possible with regard to the people who will join you in that endeavor. I know, it sounds like something some famous person must have said. Thomas Jefferson? Teddy Roosevelt? General G.S. Melloy? Nah, it's just me.
The DOT requires you to properly vet prospective drivers, and you need to have documentary evidence it has been done.  Some people want you to buy a folder filled with papers from them each time you hire a driver.  We prefer this: A pdf file with all the documents you need to help you properly document the hiring process.  Our DQ packet includes the following: Proper application, necessary D & A related documents, certification of compliance with driver's license requirements, and more.
Now, all you need is to complete the forms completely and correctly.
DOT WEBINAR TRAINING FROM DOT COMPLIANCE HELP, INC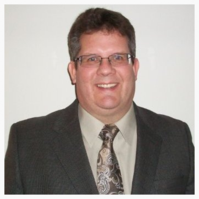 Meet Your Presenter:
Mike England has spent more than twenty-five years in the transportation industry, first in a management role with a small transportation company, then progressing through numerous safety and general management roles with both large and small DOT-regulated entities including trucking companies and private fleets.
He is a graduate of the US Army Safety Management School in Ft. Rucker, Alabama as well as the US Department of Transportation's FMCSA Safety Auditor Course. He spent 2005 and 2006 performing audits for the US Department of Transportation and decided in 2007 to form the private consulting firm DOT Compliance Help, Inc.
In addition to developing and presenting DCH's DOT compliance seminars and conferences, Mike and his firm also provide compliance assessments and conduct custom onsite training sessions for clients across the country. With an office and staff located outside of Chicago, DCH's mission is to help carriers prevent accidents, injuries, and fatalities. The ultimate goals are safer roadways for the public and increased profits for their clients.
His memberships include the Commercial Vehicle Safety Alliance, the North American Transportation Management Institute, and the Illinois Trucking Association.
A Few Kind Words from past clients…